Paragliding fatality

#1638
August 31, 2017
Collapse in thermal - Death at impact
You won't find this on YouTube. This is a snuff movie.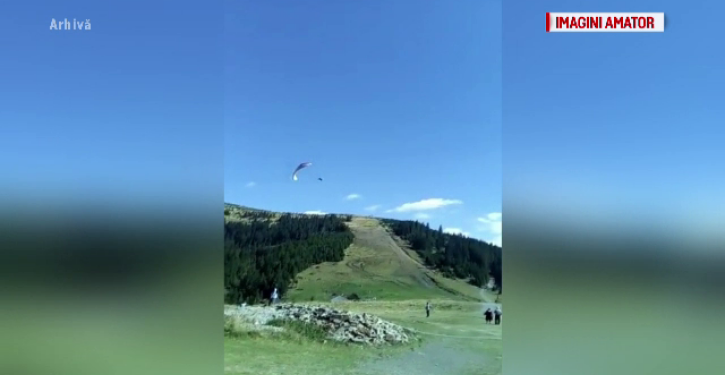 https://www.digi24.ro/embed/stiri/actualitate/evenimente/un-barbat-a-murit-dupa-ce-s-a-prabusit-cu-parapanta-in-maramures-786003
Mechanical translation
A man died after he collapsed with a paraglider in Maramures
A paragliding accident near the Borşa ski slope in Maramureş was fatal to a man.
The moment he struck the earth was captured by the mobile phone of a tourist who was in the area.
We warn you that the images have a strong emotional impact.
The man who fell with the paraglider is an Australian citizen of Romanian origin, aged 59 years.
Immediately after the accident, he entered cardiorespiratory arrest.
A Maramureş Ambulance crew tried to resuscitate him for 40 minutes - without result, however.
Experienced paragliders say the area where the tragedy occurred is dangerous because of air currents, relief, and sudden temperature changes.
The Prosecutor's Office opened an investigation and the case was also investigated by the Civil Aviation Safety Investigation and Analysis Center.
____________
NOTE TO SOARING PARACHUTISTS
Hang gliders don't do this. Get an airframe.
Discover real flying and live to fly another day.